Environmental Displays
A single screen to connect Asana's offices around the world.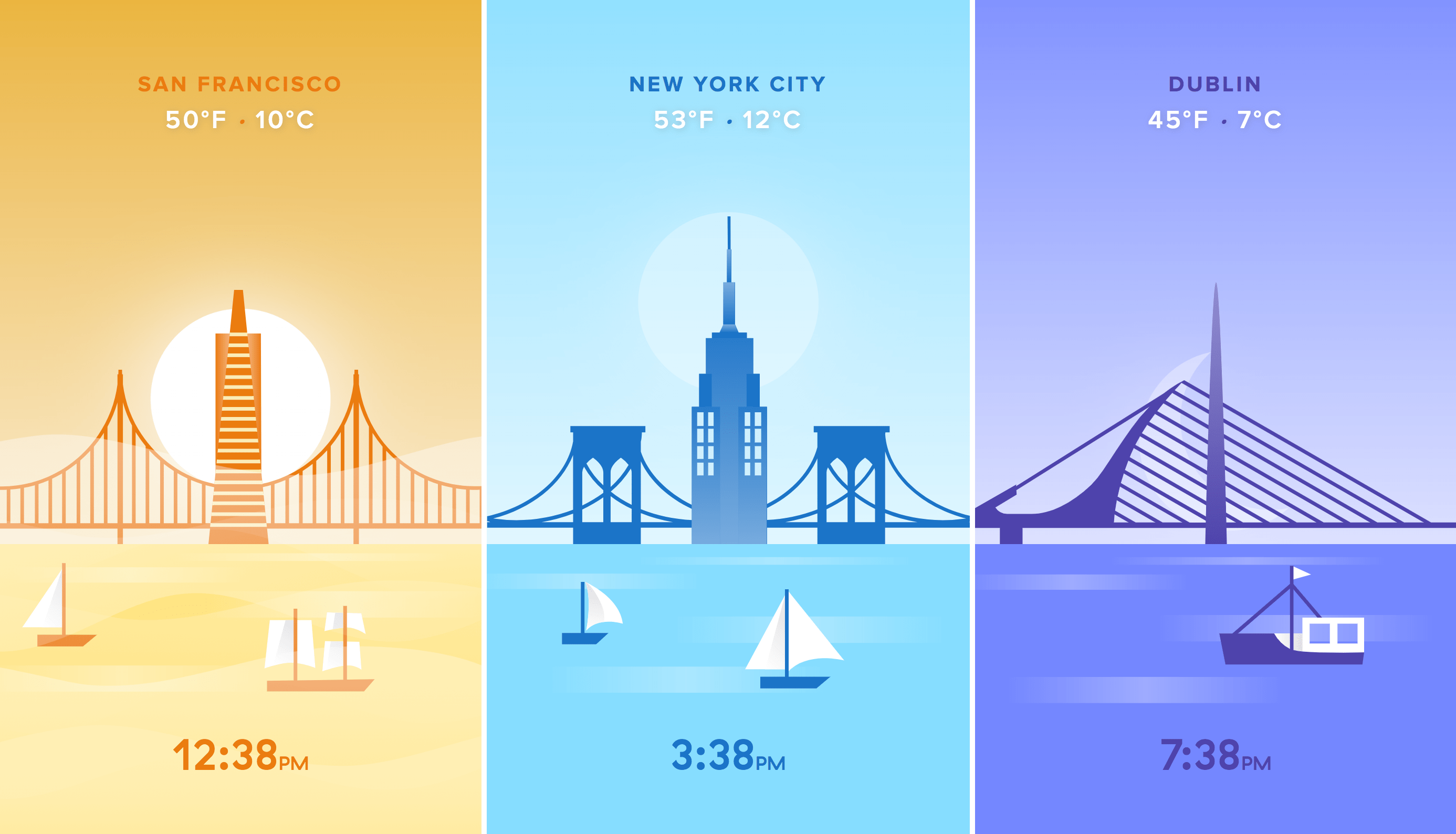 As the Asana team spread around the globe from San Francisco to Sydney and New York City, the Design team wanted a way to make sure employees felt connected despite the timezones.
To remind each employee of our distributed coworkers, I built this animated SVG-based clock and weather dashboard for a large display mounted in the foyer of each office, sharing the current time of day and real-time weather at each location.
Check it out at Asa.na/weather
---
I make other stuff too!